Welcome to Shuswap Dance Center
We are very proud of our school and its dedicated professional faculty & staff.
Our emphasis is on professionalism in the classroom in order to offer the student the highest level of technical training while nurturing the creative element. We offer a broad spectrum of dance styles – something for everyone. We welcome you to share with us your love of dance, and we promise to provide you with the very best in training.
The Shuswap Dance Center is dedicated to a professional classroom atmosphere that provides each student with the optimum opportunity to progress to his or her full potential. The faculty is comprised of skilled and highly motivated instructors, each of whom instills the highest standards of their given discipline and goals of the school.
In order to achieve our goals we…
Provide highly qualified and experienced teachers and choreographers.
Create a dance studio with a warm, supportive atmosphere, which is based on satisfying customers.
Provide dance training for students at all levels of dance, from beginner to intermediate.
To ensure every student feels important.
Provide a safe and supportive environment.
Promote excellence.
Provide opportunities for self-expression, creativity and fun in relation to dance.
Develop the 'all round' dancer with opportunities for both the recreational and vocational dancer.
Provide honest and fair assessment.
Work towards attainable goals for each student as in preparation for examination, concerts, competitions and performance opportunities.
Develop work ethics and self-discipline that will not only be associated with dance but with general life skills in order to attain individual goals.
Promote individual talents in specific genre.
Establish examination-based goals that will lead to the gaining of qualifications.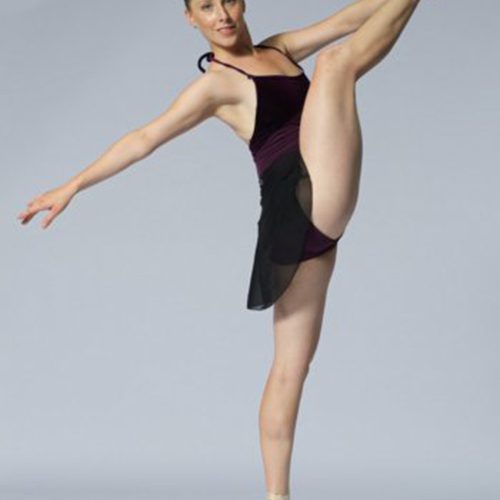 Raelynn Heppell
Raelynn started training on Vancouver Island and continued in Vancouver at The Richmond Academy of Dance and The Goh Ballet School. She also trained at The Royal Winnipeg Ballet School and completed her training at The School of the Alberta Ballet under the direction of Murray and Nancy Kilgour. She has performed in Napoli, Paquita, Swan Lake and was Fritz in The Nutcracker with The Alberta Ballet. She has also danced in Arrietta by Crystal Pyte as a participant in Ballet BC's Summer Dance Intensive Program. Raelynn participated in the Professional Division of the Okanagan Summer Dance Intensive 2008 where she danced in Brian Macdonald's A Little Brahms. In 2011 Raelynn attended the Banff Professional Summer Dance Program and performed in Hold me Close Neighbor in the Storm by Robert Stephen as well as Uprooted by Gioconda Barbuto. With Ballet Kelowna she has danced the roles of The Sugar Plum Fairy and the Snow Queen in The Nutcracker and appeared in Liebeslieder Waltzes, Bolero, Negotiating Shifts, Capture, Indigo Moods, Donizetti Dances, stage within and In Stride. She has been featured in north shore, Tangazzo, Allegro Per Tre and was featured as Lady Capulet in Romeo and Juliet Appassionata. Raelynn has danced for five seasons with Ballet Kelowna.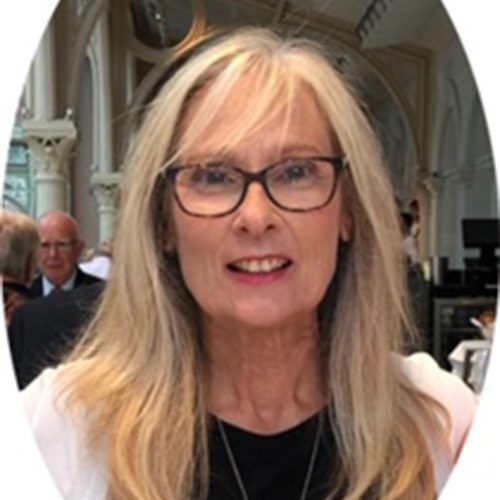 Carolyn Wonacott
Having attained her Advanced RAD & Cecchetti Exams as a student, Carolyn danced professionally for 8 years in Toronto, Ottawa & Calgary. During this time Carolyn also taught at Lindsay Walsh School of Dance/Alberta Ballet & Mount Royal College obtaining her teaching credentials in the ISTD Syllabus and entering students for exams. She headed the Ballet program at Freehouse Dance Plus for five years training 3 year olds to professional levels. Her marriage took her to Long Beach, California where she continued to teach all levels at Long Beach Ballet Arts for two seasons. The family then headed to Manzanillo, Mexico where she started a dance studio catering to children of all ages & giving master classes to the professional performing groups at the Karmina Palace & the Hotel Sierra.
Her love of the stage brought Carolyn to professional theatre in 1988 when she performed and toured with Arete Physical Mime Company and portrayed lead characters in several stage productions with Theatre 80 & LATA. Her lengthy list of choreography for musical theatre productions include Grease, Little Shop of Horrors & The Wizard of Oz.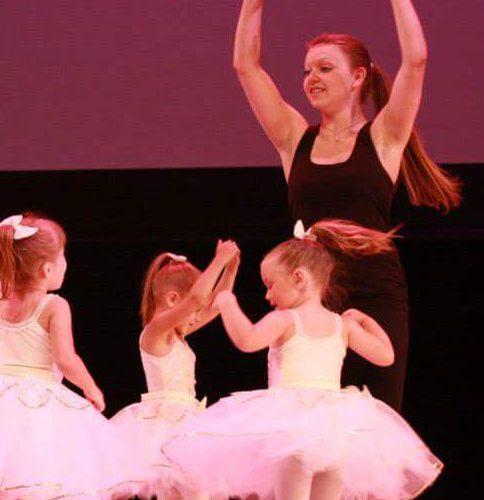 Chelsey Klim
Chelsey was born and raised in Vernon and started dancing at a local studio when she was three. A local studio gave her the opportunity to assist with classes. Chelsey continued to assist for the next eight years.
She has danced at exam and competition level her whole life and thrives to be on stage performing. She has completed her Intermediate ballet as well as her Advanced tap and Advanced Modern exams with the ISTD. She has attained  her Modern Associate teaching qualifications. Chelsey teaches I.S.T.D. Modern, I.S.T.D. Ballet,Hip Hop, Creative movement, Kinderdance, Tap and musical theatre at Shuswap Dance Center.
It has always been her dream to inspire people through the love of dance, now she finally gets that chance.